A chocolate coating is just what it sounds like – the chocolate coat or outside layer that covers some of our favorite treats such as candy or cookies. Chocolate coatings are made using a mixture of fat, emulsifiers, flavors and sweeteners.
What is the difference between chocolate and compound chocolate?
This is a good question! Although chocolate and compound chocolate can taste pretty similar, there is a difference in formulation.
Chocolate
Per BakingBusiness.com, "In the United States, the Code of Federal Regulations defines three basic types of chocolate: dark, milk and white. The law mandates that milk and dark chocolates must contain chocolate liquor, while all three must be made with cocoa butter."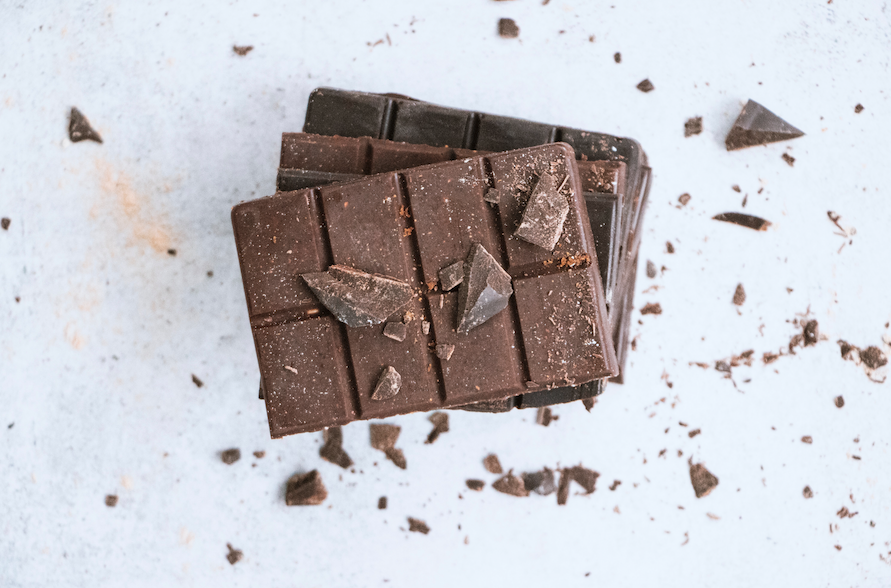 Compound
"The Code of Federal Regulations refers to compounds as "cocoa/chocolate and vegetable fat coatings." The law specifies the minimum amount of cocoa or chocolate liquor required in the compound and allows for an array of optional ingredients, namely vegetable fats."
So, in summary, the biggest difference between chocolate and compound is the fat component. Per regulations in the United States, cocoa butter is the only fat, along with milkfat, that is allowed in pure chocolate. In compounds, the fat source can include palm, palm kernel, soy, coconut and shea. These vegetable fats allow for a wide range of melt points and melting curves.
What are some applications that use compound coatings
Compound coatings are often used to fully enrobe foods, but can be used as standalone pieces or chunks, as binding agent for clusters, or as drizzles in a wide variety of snack products, including:

• Snack bars
• Cereals
• Trail mixes
• Confectionery
• Sweet biscuits or cookies
• Ice cream
How do you formulate a chocolate compound?
Below are the ingredients needed to create a chocolate compound.
• Cocoa powder
• Sweetener
• Confectionery fat
• Emulsifiers
What are emulsifiers and why do we need them?
Emulsifiers are substances which have properties similar to both water and fats, meaning that they help stabilize mixtures of oil and water (help maintain structure in food). This allows the chocolate to flow more easily and gives it a better mouthfeel. Along with mouthfeel, it helps with viscosity control, fat bloom (check out our blog post to learn what this is) and crystallization enhancing.
What are our emulsifier offerings?
We have an extensive line of DuPont emulsifier offerings that work wonders for compound coatings.
Soy and sunflower lecithin
• Available from DuPont in non GMO soy or sunflower varieties, provides benefits around emulsification and flow control
• Reduces interfacial surface tension
• No stick coating
• Improves the wettability, dispersibility and dustiness of powders.
• Source of choline
GRINDSTED® Sorbitantristearate (STS)
• Available in bead form, GRINDSTED® STS gives more flexible storage conditions and prolongs shelf life in compounds based on CBS or CBR fat
• Delays bloom formation
• Improves sensitivity against finger touch
• Improves melt down of CBR
• Reduces waxiness of CBR
DIMODAN® Distilled monoglycerides (DGMS)
• Controls viscosity to improve efficiency during production and minimize loss of product during handling
• Maintains emulsion stability and improve mouthfeel
GRINDSTED® Polyglycerol Polyricinoleate (PGPR)
• Ensures an easy flowing and low viscous coating with a low yield value due to its ability to absorb water
• Use of PGPR may allow for a 4% to 6% fat reduction due to improved flow properties based on an efficient reduction of yield value
If you'd like to try any of these offerings in your chocolate compound, reach out to us today!