As we've discussed in a prior blog post, Trehalose is a label-friendly, naturally occurring, multi-functional disaccharide (double sugar molecule) with unique functionality in many food and beverage applications. It isn't the most well-known ingredient, which is why we want to share it's incredible potential. We source our Trehalose from our manufacturing partner, Nagase.
Where is trehalose found and how is TREHA® made?
Many common natural foods contain trehalose. A few are listed in the graph below. The ingredient TREHA® is manufactured from starch by an enzymatic process under strict quality control. This process includes specific purification steps which yield high purity trehalose crystals.


TREHA® is Multi-Functional
TREHATM is an ingredient that can help with many issues in food and beverage formulation.
• Flavor masking
• Maintains moisture
• Inhibits starch retrogradation
• Cryoprotectant (protects against freezing damage)
• Extends shelf-life
• Enhances and maintains crispiness
• Maintains color, texture and flavor
What are some applications where trehalose can be effective?
From beverages to nutraceuticals to snack, you name it. Trehalose is effective on a wide range of products.
• Beverages – masking off-notes in nutritional beverages, including protein, vitamins, and high intensity sweeteners
• Bakery – improved freshness and texture over shelf-life in glazes, icings and fillings
• Nutraceuticals – flavor and odor masking in functional beverages and nutrition bars
• Processed meats – sodium reduction – masks off-notes of potassium chloride while enhancing saltiness
• Snacks – unique crunchy, crispy textures in a variety of extruded, baked and fried snacks
• Frozen foods – freeze-thaw stability for high quality frozen food
Effective Case Studies Using TREHATM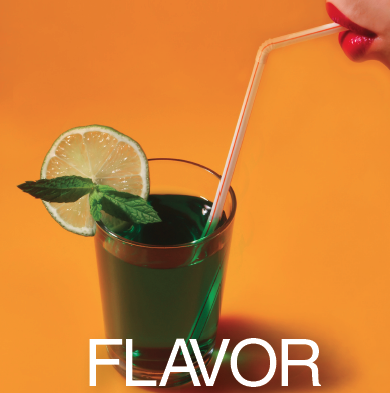 Nutritional Beverages Challenge:
To effectively mask off-flavors and odors in functional beverages, including protein and juice-based beverages containing proteins (animal and vegetable), stevia, vitamins, and other functional ingredients. Masking needed initially and during shelf-life.
Solution: Addition of TREHA® trehalose at 2-5% use level masks multiple off-notes and odors in a wide variety of beverage systems, including vitamin waters, juice-based energy drinks, dairy-based nutritional beverages and collagen beauty beverages.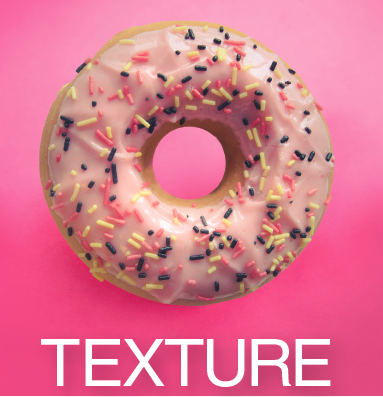 Donut Glaze Challenge:
To improve the quality of packaged, glazed donuts and maintain appearance and texture over shelf-life. During storage, glaze breaks down and after absorbing humidity, becomes sticky.
Solution: Substitution of TREHA® trehalose for powdered sugar at 15-35% in glaze formulations produces a glaze with excellent stability and smooth, shiny appearance. Due to its low moisture attraction (hygroscopicity), TREHA® trehalose controls moisture migration to maintain glaze texture and appearance.
Have any questions about using trehalose in your food or beverage product? Contact us today to get in touch with a product specialist.
**Article Sources: Nagase