Plant-based products are on the rise, and our ingredient portfolio is here to support. We're excited to have added SunteinTM Sunflower Flour/Protein to our offerings.
SunteinTM Sunflower Flour/Protein is a partially defatted plant-based sunflower protein available in raw, ready-to-eat, or as a dry textured vegetable protein. With its mild flavor and neutral color, SunteinTM can be used in a wide variety of applications to enhance nutritional value to meet today's market demands.
Gillco Ingredients sources wholesale sunflower flour to food and beverage manufacturers in the U.S. Read below to learn more about this versatile, clean-label ingredient.
What are some Key Features of SunteinTM Sunflower Flour/Protein?


• Made from 100% sunflower kernels
• Smooth texture, light in color
• Pleasant, mild flavor profile
• 51% plant-based protein
• Clean-label / chemical free
• Available in Ready-to-Eat (RTE), Raw, and Textured (TVP)
• Contains all 9 essential amino acids
• Suitable for extruded products great for keto & paleo products
• Good protein concentration & digestibility
• High solubility, emulsification, water & fat binding
• Firm texture & structure after hydration
• Gluten-free, Vegan, Kosher, Halal
How can SunteinTM Sunflower Flour/Protein function in food and beverage applications?
• Protein and fiber enhancement
• Replace allergens or animal-based ingredients
• Natural flavor improvement
• Added nutrition
• Thickening and stabilizing
• Sodium reduction
• Anti-caking agent
• Nutritional enhancement: Natural Antioxidants, Essential Minerals (Iron, Potassium, Zinc, Magnesium, Calcium), Vitamin E, Vitamin B Complex Group (Healthy hair, skin, nails), Monosaturated Oleic Acids (reduce cholesterol)
What applications can SunteinTM Sunflower Flour/Protein be used in?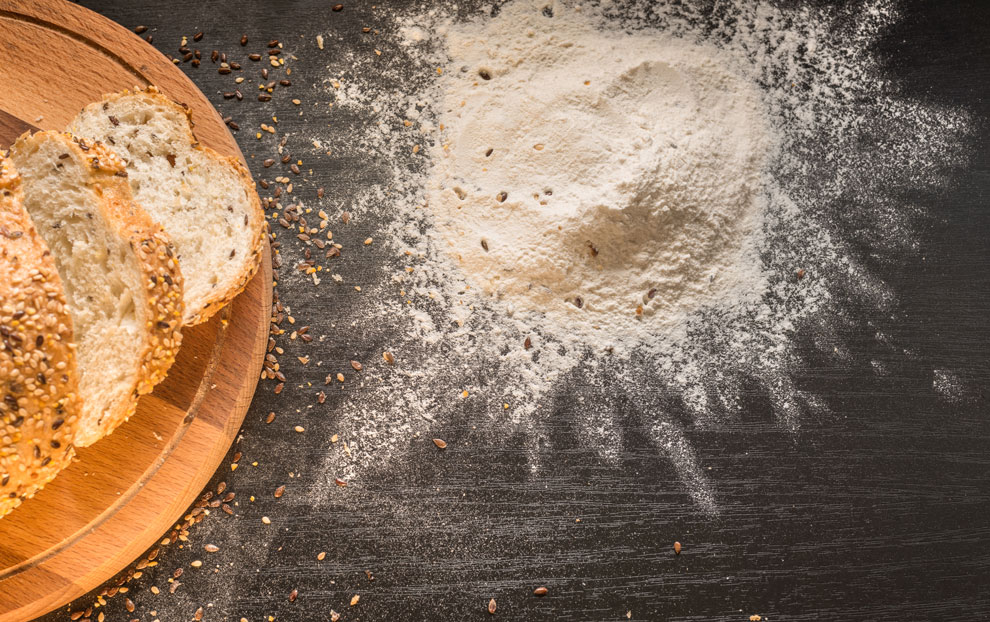 • Bakery – keto, fiber enhanced, gluten free
• Extruded Snacks/Cereals – keto, allergen/gluten free, high protein
• Confectionary
• Pasta
• Beverage
• Bars- nutrition, cereal, protein
• Plant-Based Meat
• Plant-Based Dairy alternatives
• Functional/Dietary – gut health, disease prevention
• Supplements
• Coatings, Gravies/Sauces
• Puddings, Mousse, Ice Creams
• Pet-Food and treats
How much SunteinTM Sunflower Flour/Protein would you use in your application?
Depending on the product, SunteinTM Sunflower Flour/Protein can be used at a 5-20% inclusion rate.
Interested in learning more and/or sampling SunteinTM Sunflower Flour/Protein in your food or beverage product? We'd love to help. Reach out today.