Extending shelf life in food and beverage applications is one of the most important factors to consider when developing a new product. Food preservatives are a great way to help with this. Food preservatives are classified into two main groups: antioxidants and antimicrobials. Antioxidants delay or prevent the deterioration of foods by oxidative mechanisms. Antimicrobial agents inhibit the growth of spoilage and pathogenic microorganisms in food.
There are a wide range of chemical preservatives that extend shelf-life, however in today's world of clean label products, food manufacturers in this space are drawn towards food safety ingredients that meet clean label demands while being naturally derived.
At Gillco, our line of antimicrobials is quite extensive. We source a variety of options from our partner manufacturers, Corbion and IFF.
Corbion Offerings
Opti.Form®'s line of products are the gold standard in listeria control. Our products are formulated to maximize antimicrobial synergies, while having a minimum impact on the taste, delivering extended shelf life and improved yield, purge and texture of the finished product.
Main Application Areas
• Meat (cooked, cured, low sodium)
Puracal® is our family of natural, calcium-based minerals. Ideal for beverage and confectionery fortification, they have a neutral flavor and outstanding bioavailability with a minimal impact on your application process.
Main Application Areas
• Beverage
• Confectionery
PuraQ® products are natural ferments derived from various selected food cultures. They help increase flavor in cooked and processed meats with the added benefit of label friendly natural flavorings – and the added option of reducing sodium.
Main Application Areas
• Meat
Purac® is our line of natural lactic acid that helps reduce bacteria during processing. Produced naturally as part of the body's metabolism, Purac® has been used and trusted by confectionery, meat, beverage and bakery industries.
Main Application Areas
• Meat
• Beverage
• Confectionery
• Bakery
• Pet Food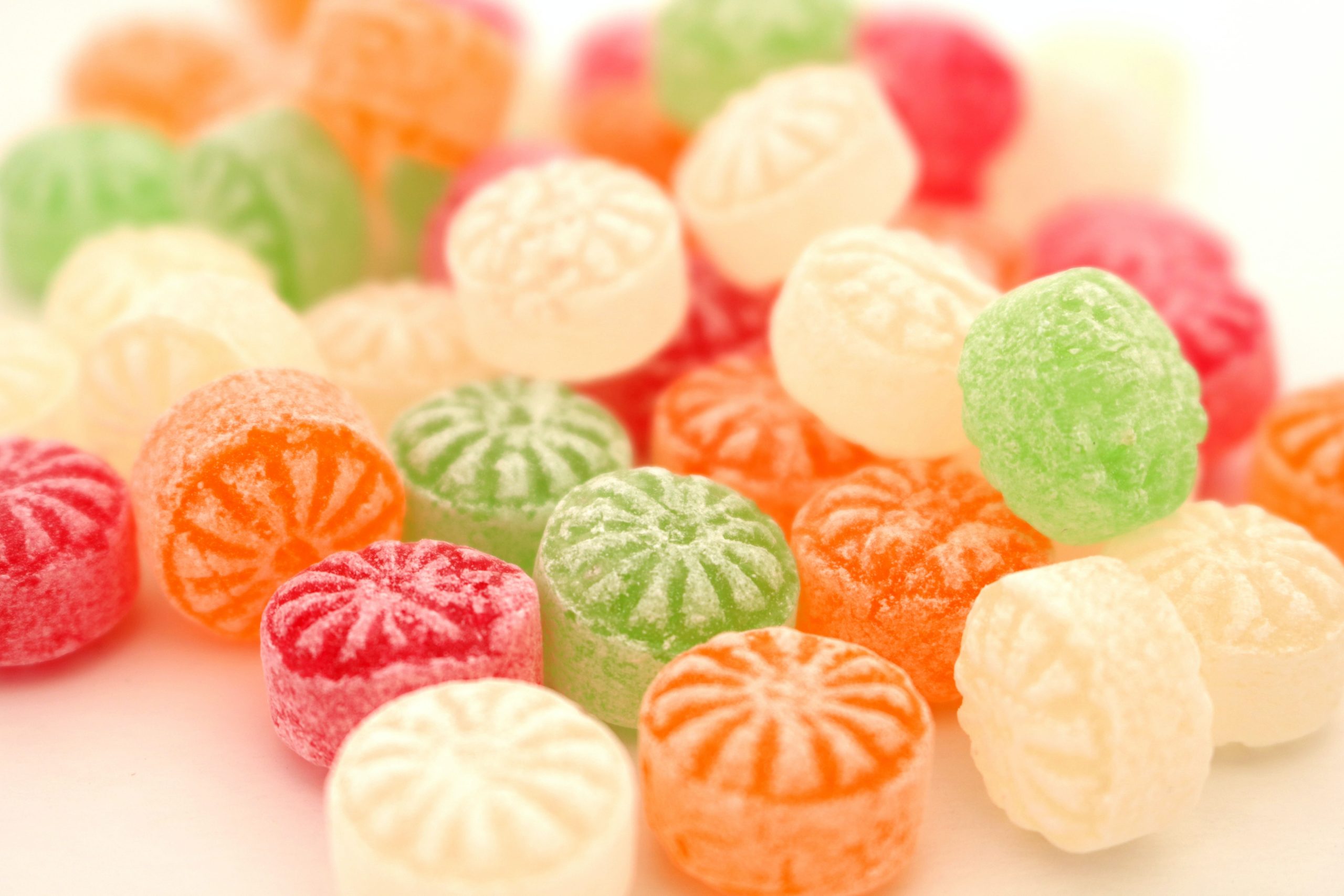 Our Purasal® family of sodium and potassium lactates extend shelf life by up to 100%. Purasal® is proven to reduce the growth of spoilage bacteria including lactic acid bacteria, pseudomonas, leuconostoc and enterobacter.
Main Application Areas
• Meat (meat snacks, low sodium)
• Refrigerated food
• Sauces, dressings and condiments
• Confectionery
• Beverage
Our Verdad® line of products are natural antimicrobials for Listeria monocytogenes, Clostridium, shelf life, and mold control.
Main Application Areas
• Meat
• Sauces, dressings and condiments
• Beverage
IFF (formerly DuPont/Danisco) Offerings
Our two most clean label antimicrobial offerings are MicroGARD® and BioViaTM. On the chart below you can see the functions and applications for each antimicrobial.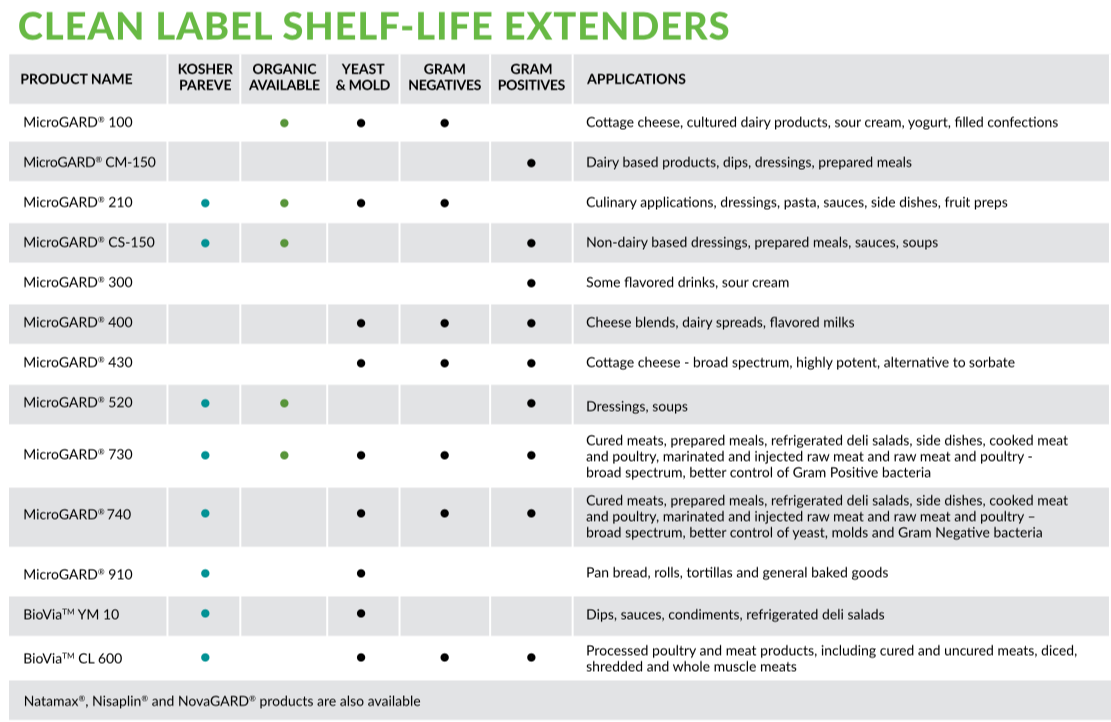 MicroGARD®
The active compounds of MicroGARD® products are natural metabolites produced by fermenting selected food grade cultures on dairy- and/or sugar-based ingredients. With this line of products, we can supply our customers with the protective solutions and technology you require to produce, fresh, natural and clean label foods.
Applications include bakery products and fillings, dairy products such as cheese, low pH dressings and sauces, processed meat products, chilled and pasteurized ready-to-eat meals and soups.
**Certified Organic and Kosher/Pareve versions are available
BioVia™
BioVia™ is a natural, label friendly food protection solution that is specially designed to enhance the quality of a wide variety of shelf-stable and refrigerated products. It contains a special blend of active components such as cultured dextrose and plant extracts, which make it highly effective against difficult-to-control fungal spoilage organisms such as mold and yeast. BioVia™ is superior in quality and efficacy to traditional chemical preservatives such as potassium sorbate.
Applications include dips, sauces, condiments, refrigerated deli salads, processed poultry and meat products, including cured and uncured meats, diced, shredded and whole muscle meats.
**Certified Kosher/Pareve versions are available
Interested in learning more about our antimicrobial offerings? Reach out to get in touch with a product specialist!