When you're making the decision regarding which cocoa powder to use in your food or beverage application, it's important to know all your options. We source our wholesale cocoa powder from Cargill, our partner manufacturer. Cargill offers a complete range of organic and conventional cocoa powders under the Gerkens® brand name.
From process level, to color, to certification status, there are a few points to consider when making your choice!
1. Non-Alkalized Cocoa Powder
Non-Alkalized, or "natural", cocoa powder is left untreated in its natural state. It has a lighter brown color and a lower PH level.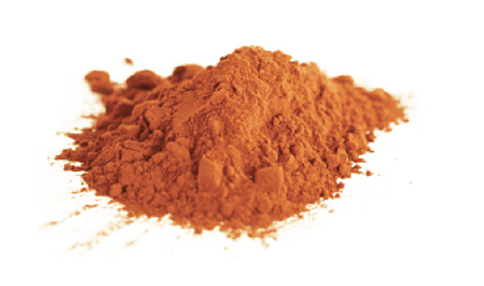 2. Alkalized, Dutch, Cocoa Powder
Alkalized cocoa powder has a higher PH level due to an alkali solution being added to the beans, nibs or powder. This reduces the acidity and darkens the color, ranging from a deep reddish brown to nearly black.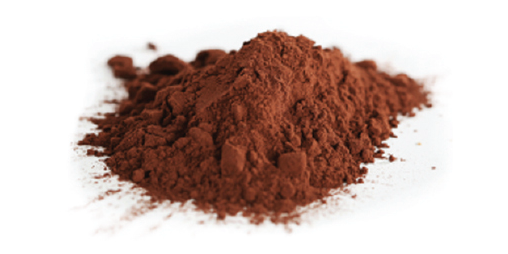 3. Conventional or Certified Organic
We have both conventional and USDA Certified Organic cocoa options available, depending on your labeling needs.
4. Color
Cocoa powder can play an important role in your end-product color. Looking for something super dark (think oreos!) or light brown (maybe hot chocolate)? We have every shade of the cocoa powder rainbow.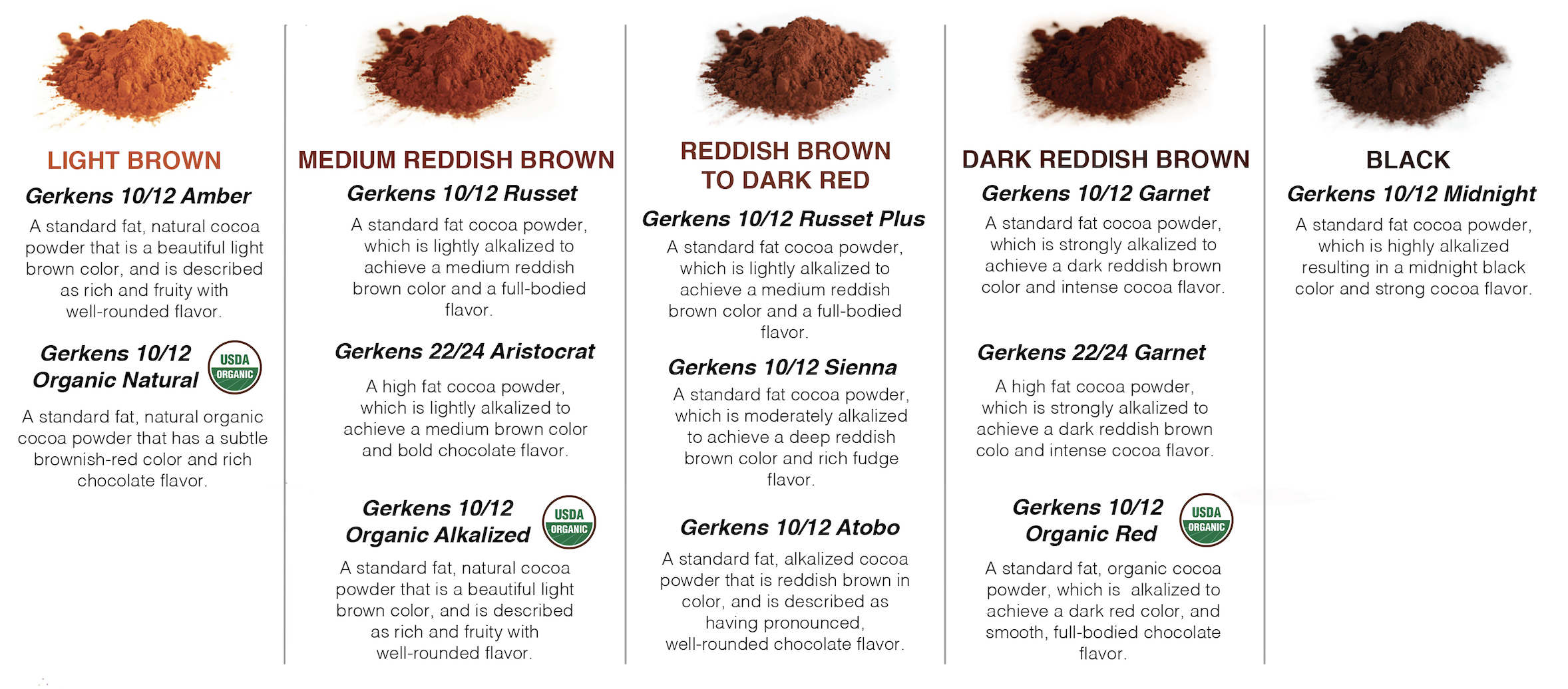 Interested in using cocoa powder in your food or beverage application? Reach out to one of our Account Managers today.