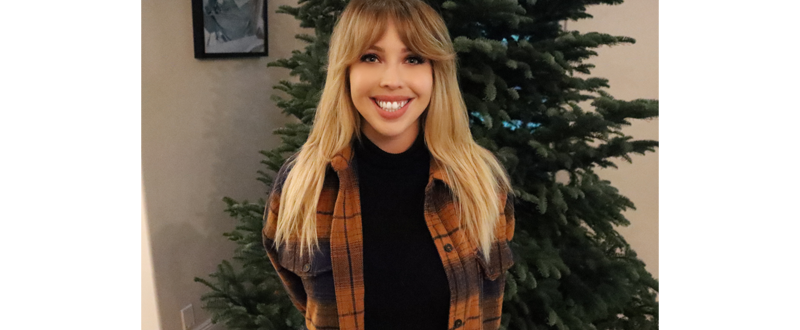 Accounting plays a vital role in running a business like Gillco Ingredients. Whether it's tracking vendor invoices, employee reimbursements or carrier claims, Accounting Specialist Amber Carlson has implemented a thorough and accurate process to ensure payments are always made on a timely basis. Her organization helps the company operate like a well-oiled machine.
Learn more about Gillco's Amber Carlson!
Give us a little background on yourself! Where are you from? Hobbies? What did you do before Gillco?
I was born in raised in the Bay Area, Redwood City. I moved down to Oceanside in 2015. I went to college in Santa Barbara. I was originally in customer service as a receptionist for Vets offices, but got into accounting in 2017. Some of my hobbies include painting, scary movies, and bonfires at the beach.
How long have you been at the company? What does your position at Gillco Ingredients entail?
I have been with Gillco now for two years. I am responsible for all vendor related items. I receive, ensure accuracy, and process all vendor invoices. This includes our freight brokers, utilities, employee reimbursements, and any other misc. invoices received. I am also responsible for the weekly check run and ensuring that all our vendors receive payment in a timely manner as well as following up on all carrier claims and disputing any inaccurate claim denials.
What does a typical day look like for you?
A typical day for me includes invoice entry, following up on invoice disputes, following up on claim payments/denials.
What are some of the challenges for you in this role?
There aren't many challenges, but I think the thing that is the most challenging is making sure I get to everything that needs to be done in one day. Between the increase in invoices received this past year, claims, and EOM tasks, it can be difficult to feel like I've completed everything by the EOD.
What is the best part of your role/why do you like working at Gillco?
The best part of my role is being able to work with such wonderful/fun people. It definitely makes coming to work easier.