Customer Service is the backbone of Gillco Ingredients. We pride ourselves greatly on the fact that we consistently put our customers first, with the goal of creating the best customer experience while delivering our high quality products as efficiently as possible. Lisa Triplett, our Customer Service Team Lead, supports the CS team by overseeing any issues that may arise, troubleshooting quickly and finding solutions to meet our customers' needs. Lisa's experience, positive attitude and calm demeanor make her a true asset to the CS team and company.
Learn more about Lisa's background and all that she contributes to Gillco!
Give us a little background on yourself! Where are you from? Hobbies? What did you do before Gillco?
Hello, my name is Lisa Triplett. I was born in Wisconsin and did most my growing up in the Midwest. Before joining the Gillco family, I was a case manager at a nonprofit organization in Denver, CO. I worked directly with women and children coming out of domestic violence. Before that I spent over three years in Vienna, Austria working as an admin assistance for a large international nonprofit organization.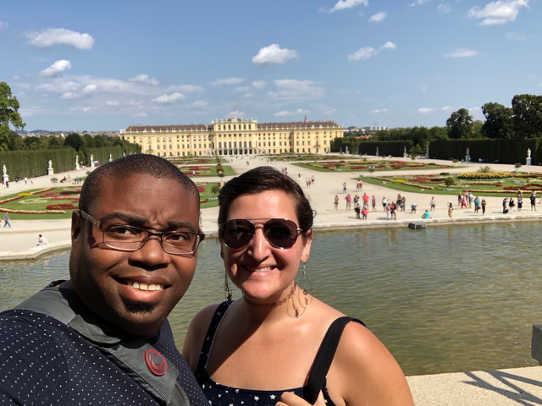 I love traveling and can't wait to take another trip to Europe with my husband to show him some of my favorite countries. I also love ballet and have been dancing for over 15 years. Recently my husband and I started ballroom dance lessons and love it. The grace and discipline it takes to dance definitely applies to multiple areas of my life both personal and professional. A few other favorite hobbies are baking, beach walking, and playing ukulele.
How long have you been at the company? What does your position at Gillco Ingredients entail?
I started at Gillco June 2016 as the receptionist and one month later moved to customer service. I am currently the Customer Service Team Lead.
What does a typical day look like for you?
A typical day consists of helping the team manage issues, monitor orders to ensure nothing is missed and keep things moving smoothly. I also train new hires, help facilitate team development, talk with customers, work with our warehouse contacts and freight brokers, and make myself available to assist others in the best way possible.
What are some of the challenges for you in this role?
Since the changes and challenges of 2020, I discovered I really like working remotely, however, it makes for a challenge to stay connected with everyone at Gillco. The culture of Gillco is one of support and family so not being able to stop by someone's desk to say, "Good Morning" or give an encouraging smile to a teammate is hard. I am grateful for Microsoft Teams and one of my goals for 2021 is to utilize it more to stay better connected. Separate, but Together 💜❤️
What is the best part of your role/why do you like working at Gillco?
It is very evident that every department strives for excellence. Gillco not only cares about giving the best customer service, but actually cares for every employee. We feel supported from our leaders which makes it easy to show that same support to each customer. We are here, we care, and are always happy to help!