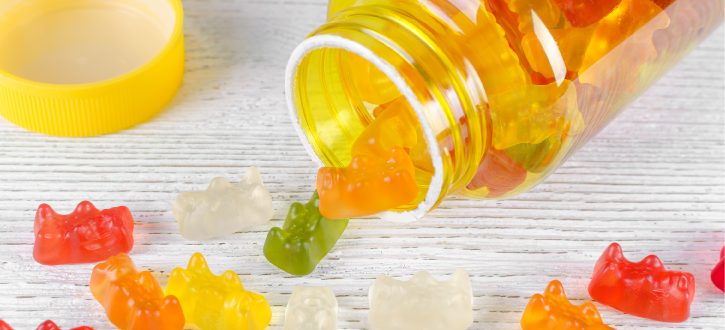 Case Study
Ingredient: Eversweet® + ClearFlo™ – manufactured by our Partner Supplier, Cargill
Application: Gummy Supplements
Challenge
Help a co-manufacturer mask off-flavors and stabilize color in a plant-based gummy supplement.
Process
During a meeting at an industry tradeshow, one of our customers shared their formulation challenges in a label-friendly, reduced sugar gummy application. They were facing two major issues: off-notes such as bitterness and linger as well as color stabilization.
After presenting these challenges to our Food Scientist, we recommended our customer sample EverSweet® + ClearFlo™.  As a high-potency sweetener, EverSweet® harnesses stevia's sweetest components – Reb M and D – to help sweeten products with fewer calories and reduced sugar content. ClearFlo™ is a natural flavor with modifying properties which has beneficial qualities when used in conjunction with EverSweet®.
Solution
After test trials, the customer was thrilled about the improved taste profile and color stability that EverSweet® + ClearFlo™ provided in their gummy supplements.
Contact Us
Gillco Ingredients, an Azelis Company | 760.759.7900 | salessupport@gillco.com
Disclaimer: No representation or warranty is made as to the truth or accuracy of any data, information or opinions contained herein or as to their suitability for any purpose, condition or application. None of the data, information or opinions herein may be relied upon for any purpose or reason. Gillco Ingredients disclaims any liability, damages, losses or other consequences suffered or incurred in connection with the use of the data, information or opinions contained herein. In addition, nothing contained herein shall be construed as a recommendation to use any products in conflict with existing patents covering any material or its use.