Sugar, with its clean, sweet taste, is the undeniable gold standard of sweetness, but its high calorie status has many consumers searching for alternatives*. Functional, low sugar and clean label sweeteners have been booming, with sugar reduction trending now more than ever.
Stevia may be one of the more familiar ingredients for consumers, as it's been around for a while in the plant-based/low calorie sweetener space. In this blog, we'll explain more about what stevia is, where it comes from, and the offerings we have available from our manufacturing partner, Cargill.
What is Stevia?
Stevia is a plant that is part of the sunflower family and is native to Latin America*. High-purity stevia sweetener is extracted from the leaves of the plant species, Stevia rebaudiana, and is approved for commercial use in many regions around the world*. According to Medical News Today, China is the current leading exporter of stevia products, however, stevia is now produced in many countries.
How sweet is Stevia?
Stevia is about 300x the sweetness of regular table sugar. A little goes a LONG way.
Why is stevia a good solution for no or reduced-sugar food and beverage applications?
From a consumer perspective, stevia provides an answer to several key demands – being extracted from the stevia plant, these sweeteners are label-friendly and provide a sweet taste without sugar or calories. For product formulators, it has become a versatile ingredient that can address both the technical issues of formulating without sugar, while also maintaining a label-friendliness in a variety of food and beverage applications.**
What is Cargill's commitment to ethical, sustainable stevia?***
Cargill has a long-standing commitment to stevia sustainability and ethics – and in fact, has the industry's most rigorous program in place to safeguard our supply chain. All stevia leaf growing cooperatives must adhere to the Cargill Code of Conduct, which includes:
-137 control criteria in 13 categories
-Focus on 11 critical/33 major criteria addressing worker health and safety, no use of forced convict/child labor, chemical handling, banned substances and more
-Third-party oversight of agriculture standards by Intertek; manufacturing oversight by Sedex
What stevia offerings does Gillco have available?

Truvia® (available in RA80 & RA95)
Truvia® stevia leaf extract is a zero-calorie sweetener. Truvia® stevia leaf extract can be used across multiple food and beverage products, sweetening products with a consistent, pleasing taste.
Sugar reduction: 30%
Labeled as: Stevia leaf extract
Certifications: Organic compliant, Non-GMO

ViaTech®
ViaTech® stevia leaf extracts are high performance ingredients that help food and beverage manufacturers achieve optimal taste and sweetness at higher usage levels. With ViaTech® ingredients, achieving sugar reduction of 50% or more in challenging applications, like carbonated soft drinks, with great taste is now possible. With a sensible cost-in-use and supply, creating reduced and zero-calorie stevia-based sweetened products consumers will love has never been easier.
Sugar reduction: 50% or more
Labeled as: Stevia leaf extract
Certifications: Organic compliant, Non-GMO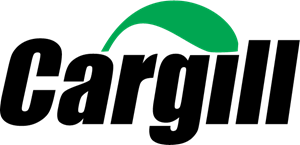 EverSweet®
Cargill's EverSweet® stevia sweetener has great taste with up to 100% sugar replacement. It has the same sweetness that is found in the stevia leaf, to delight your taste buds with calorie-free joy.
Sugar reduction: 70-100%
Labeled as: Stevia
Certifications: Organic compliant, Non-GMO
*EverSweetTM is considered to be the cleanest tasting stevia on the market
Article Sources: Unlocking optimal stevia sweetness, Cargill*, SWEET SPOT: The growing interest in stevia sweeteners, Cargill**, cargill.com/sustainability***
Looking to add stevia into your food or beverage product? Reach out today to connect with our team.