Our manufacturing partner, Cargill, has just launched an amazing program called Made With a PromiseTM, which guarantees that "every time you buy one of your favorite Cargill chocolate brands1 from participating distributors you can feel good knowing the cocoa was sustainably sourced2 and is helping to improve the livelihoods of women in West Africa, the largest cocoa-growing region in the world."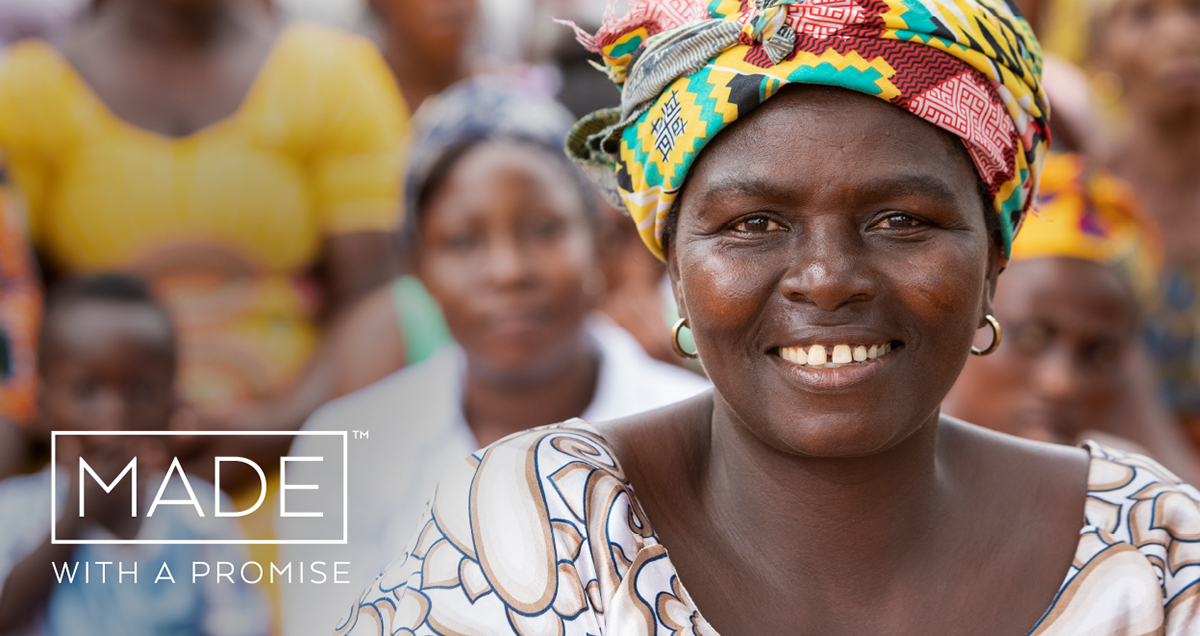 This means that when our customers purchase chocolate products from us, they are helping to build a bright future for cocoa and cocoa-growing communities. Each purchase will help support a women's economic entrepreneurship project in West Africa. When women do better, so do their communities, and that's good for everyone who loves chocolaty treats.

When our customers purchase Made With a PromiseTM Cargill chocolate, they can communicate to their consumers that they support cocoa sustainability. They are able to download and use the marketing tool kit with POS materials and photos here.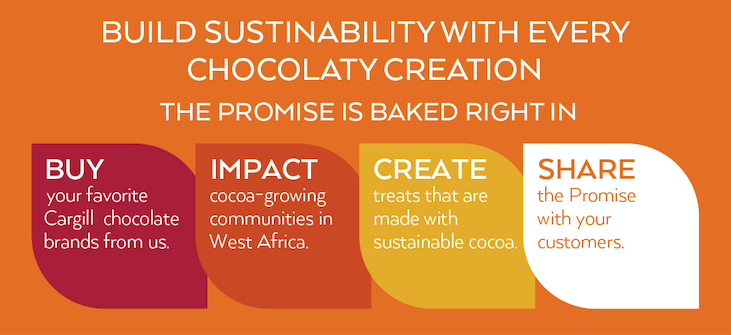 If you are a current chocolate customer of ours or are interested in purchasing our Made With a PromiseTM chocolate products, please don't hesitate to reach out today.
1. Excludes Gerkens® cocoa powder and other contracted products
2. The beans used to produce these products were originated via Cargill's direct supply chain, which is powered by the Cargill Cocoa Promise with equivalent volumes sourced from Rainforest Alliance CertifiedTM farms via mass balance.