Working in the food and beverage industry, we love to keep a pulse on the new companies that are coming onto the scene. We're continuously impressed by the innovative, clean-label and meaningful products that we see in the start-up world.
We wanted to highlight a couple companies that we've recently learned more about. Check them out!
Five North Chocolate


Five North Chocolate makes delicious chocolate cube snacks. Their three current flavors are Sea Salt Pistachio, Cinnamon Almond and Goji Berry – yum! What's really neat about this company is their dedication to creating snacks that are not only delicious, but plant-based and Fair Trade Certified. They are also the first ever food company that is a Certified LGBT Business Enterprise, which means that the company is majority owned by LGBT individuals.
Trek Gum


Trek Gum is a startup that makes biodegradable chewing gum that kills bacteria and removes plaque on teeth. Their slogan is "Clean your teeth on-the-go without hurting the environment." They are not selling their product in stores yet, but keep an eye out.
DisSolves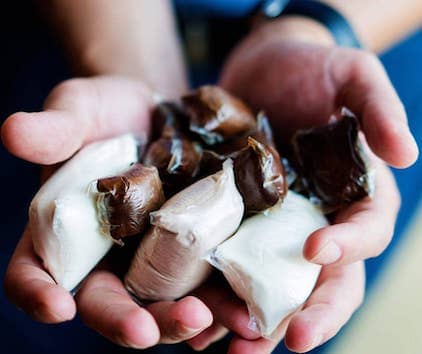 DisSolves is changing the way the world uses drink mixes. They are getting rid of the big, plastic protein powder drink containers and replacing with sustainable powder pods. All you do is drop the pod into the water, stir or shake and enjoy. As they state on their website, "Traditional plastic packaging leaves behind waste that will not breakdown for hundreds of year! Alternative dissolvable packaging, namely polyvinyl alcohol, is made from natural gas as a starting material, making it less sustainable (and appetizing)."
Are you a food or beverage start-up looking to purchase ingredients? If so, reach out to us today – we're eager to help.