The beauty about today's day and age is you can find plant-based offerings in just about every food category, frozen desserts being one of them. Whether you're vegan, vegetarian, have health restrictions or you'd just prefer a non-dairy option, you can likely find plant-based desserts on the shelves at your local grocery store.
We work with customers nationwide to source plant-based frozen dessert stabilizer offerings. What is a stabilizer, you may ask? According to Food & Nutrition Org, "Extracted primarily from natural substances, stabilizers, thickeners and gelling agents are approved direct additives incorporated into foods to provide structure, viscosity, stability and other qualities, such as maintaining existing color." Stabilizers are crucial in products like ice cream, where creamy texture is key.
Check out our offerings for plant-based frozen desserts below. As you can see, we have system solutions for oat, coconut and nut-based applications. All offerings are also Non-GMO, Vegan AND Gluten-Free!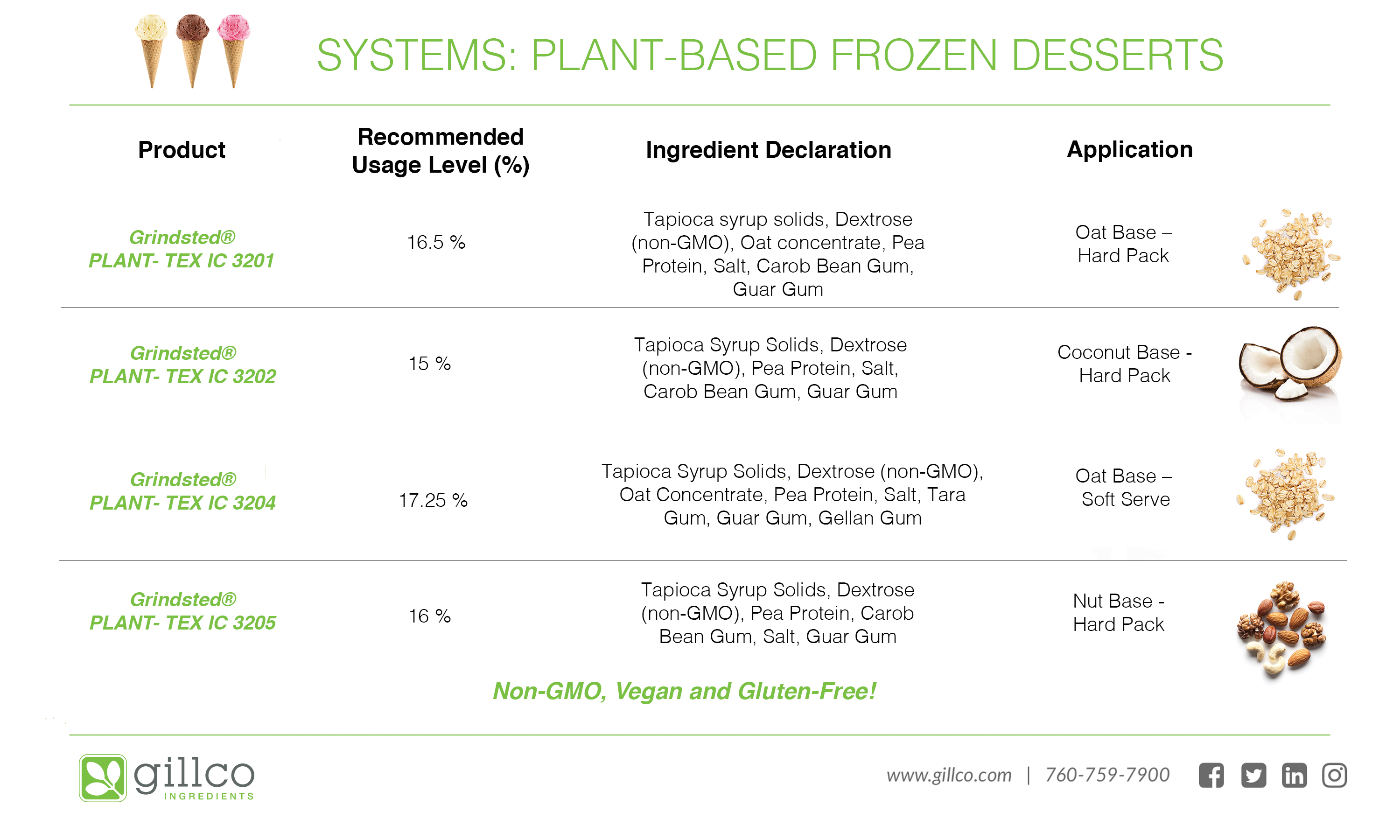 Reach out to us today if you'd like to discuss ingredient solutions. We look forward to hearing from you.