In today's world of low to no sugar trends, the word sugar can sometimes be taboo. We source both the real thing (organic cane sugar) and sweetener alternatives (functional sweeteners like erythritol, xylitol, stevia, etc). Both work as fantastic options if you're looking to sweeten your product.
What some may not know is that organic cane sugar is used as a sweetener in many clean-label food and beverage products. Whether it's kombucha, nutrition bars or yogurt, you'll likely see organic cane sugar on the label.
To say we're proud of the organic cane sugar we source is an understatement. We feel a lot of pride when we talk about Big Country Foods, the manufacturer of our organic sugar.
THE BIG COUNTRY SUGAR MILL AND FARMERS
Big Country Foods has a commitment to human rights, protection of the environment and ethical business practices. Nestled in the city of Guarambare, La Felsina was founded almost 100 years ago. This fourth-generation family-run mill has honed superior methods of preserving quality through tradition that has played a significant role in the history of Paraguay. La Felsina works closely with local farmers.

Bernardo Ruiz Diaz (left) and Victor Manuel Lugo. Bernardo's father started providing sugar cane to La Felsina over 30 years ago. Now Bernardo owns seven hectares of sugar cane and has supplied them for 22 years. He has been an organic producer since 1998.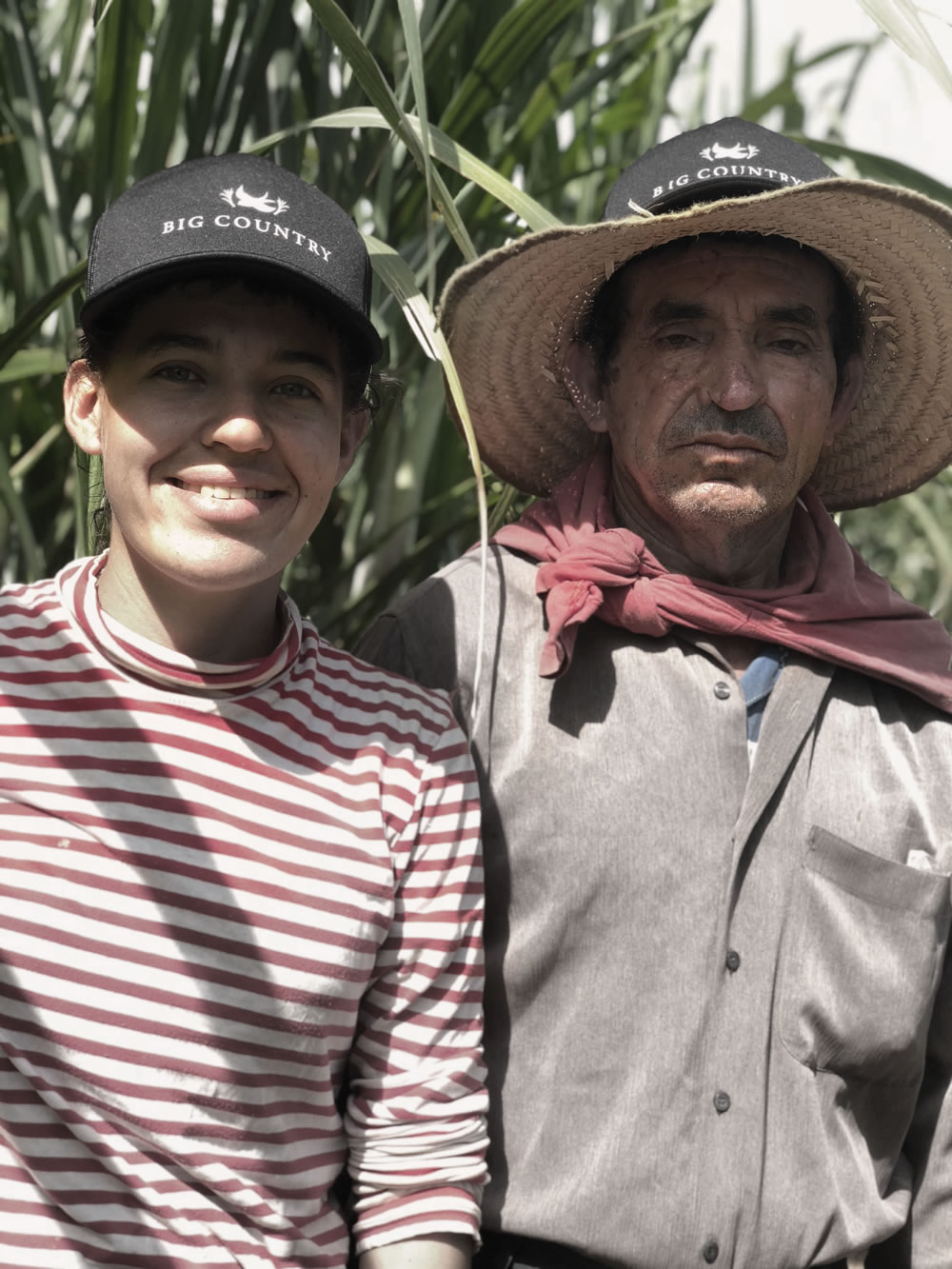 Juan Mancuello started out getting by on a shoestring and renting three hectares of land. With the support of La Felsina through seeds, fertilizer, and credits, he was able to buy the land and increase from three to nine hectares. Juan Mancuello was also able to put his daughter through college and she has since graduated with an Agronomy degree. He has been an organic producer since 2005.

Tradition is important to the farmers who produce Big Country organic cane sugar. Still today, small farmers transport cane from the fields to the mill by oxcart.
BIG COUNTRY ORGANIC CANE SUGAR CERTIFICATIONS
We truly believe that our organic cane sugar is the best of the best, and we've got certifications to prove it. Fair Trade Certified, USDA Organic, Non-GMO Project, and Kosher – you name it, we've got it. Our organic sugar is also vegan, which we know is important in today's day and age.

If you're interested in using our Big Country organic cane sugar in any of your products, reach out today – we're happy to help!