In order for Gillco to be successful, it's crucial that all departments stay connected and work together, with the main goal being to deliver the highest quality ingredients and service to our customers. Gillco's Sales Coordinator, Marley Lively, plays a key role in facilitating interdepartmental communication to ensure that our sales team is delivering information to their customers efficiently.
Whether it's working closely with our suppliers, supporting our Account Managers, managing logistics for tradeshows or communicating directly with our customers to provide excellent service, the Gillco wheel wouldn't spin without Marley's continuous hard work.
Learn more about our Sales Coordinator, Marley Lively!
Give us a little background on yourself! What did you do before Gillco?
I grew up in northern Michigan on a small farm- mostly vegetables, flowers and chickens. I was a part of a traveling and competing dance company from the age of 11, all through high school and danced in college in Los Angeles before I switched my studies to business. I got a degree in Business Management with a focus on Entrepreneurialism and Gillco was my first job out of college!
What is your position at Gillco Ingredients and how long have you been at the company?
I have been with Gillco for 3 years and I'm the Sales Coordinator
What are your main responsibilities?
Supporting the sales team is at the top of the list. This includes creating sales and customer reports for management, sharing opportunities and wins with our suppliers, following up with customers directly, coordinating team meetings and tradeshows, the list goes on!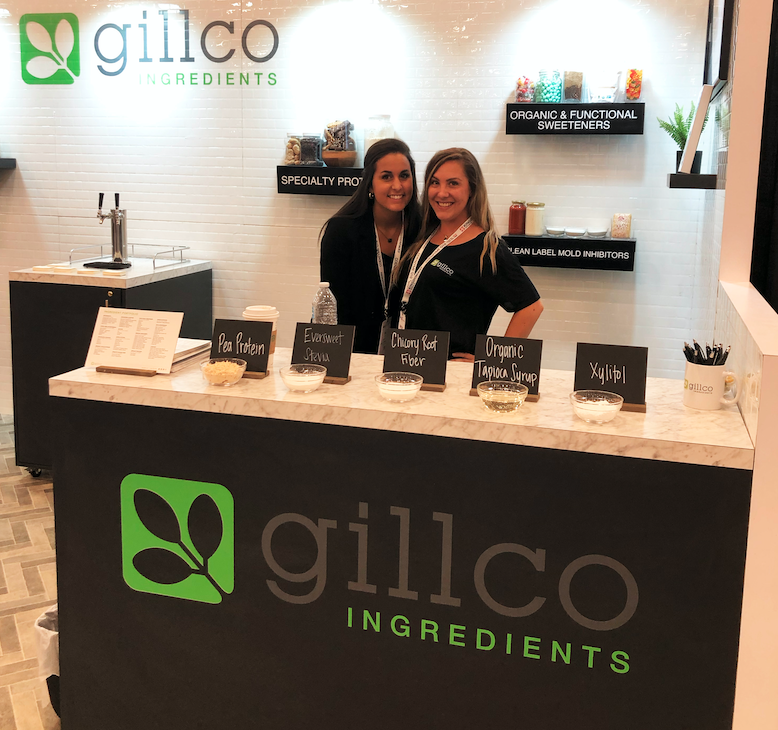 What does a typical day look like for you?
I have ongoing projects I am working on, but sometimes the day gets interrupted with something that needs immediate attention. These "interruptions" are welcome and always exciting because it usually means we are about to bring in new business and I love being a part of that!
What are some of the challenges for you in this role?
The biggest challenge for me is when everything happens all at one time. I am a crazy planner and I typically have things set up pretty efficiently, but every once in a while, everything can pile up and get a little more hectic than I love.
What is the best part of your role?
The best part about my role is that I get to work closely with all the different departments in Gillco. We all work really hard to achieve the level of service we're able to provide, and I get to see all the pieces of the puzzle coming together on a daily basis. It's really cool!