At Gillco Ingredients, our Account Managers work hard to become product specialists so they can be a technical resource for their prospects and customers. After eight years with Gillco Ingredients, Kie Wilcox, who was just recently promoted to National Account Manager, remains a student of the business.
VP of Sales & Marketing, Shelley Becht, touches on his transition into this new role:
"His ever-growing knowledge of each one of our product offerings is yet another thing that sets him apart and proves to our customers that Gillco is one of the best distributors in the business! His ability to manage high profile accounts and hold senior level conversations has demonstrated he is ready for more. While Kie will continue to manage the Midwest territory, he will grow nationally."
Read further to learn more about Gillco's very first National Account Manager, Kie Wilcox!
Give us a little background on yourself! Where are you from? Hobbies? What did you do before Gillco?
-Born and raised in Billings, Montana. My folks still reside on our ranch in Paradise Valley (outside of Bozeman).
-Cal Poly – San Luis Obispo brought me to California where I studied Economics, Marketing, and Wine & Viticulture.
-I worked at Tolosa Winery while completing my degree and held a variety of positions. While studying for the LSAT and planning to head to law school, Tolosa offered me the opportunity to be their Southern California Sales Rep. I moved to Cardiff-by-the-Sea in 2010 and honed my sales skills selling Pinot Noir and Chardonnay for several years.
-My wife, Jill, and I just moved to Encinitas where we are looking forward to watching our two year-old son (Jack) grow up. When not on the road selling ingredients or with the family, I captain the 4.5 tennis team at our club and love getting out to golf too.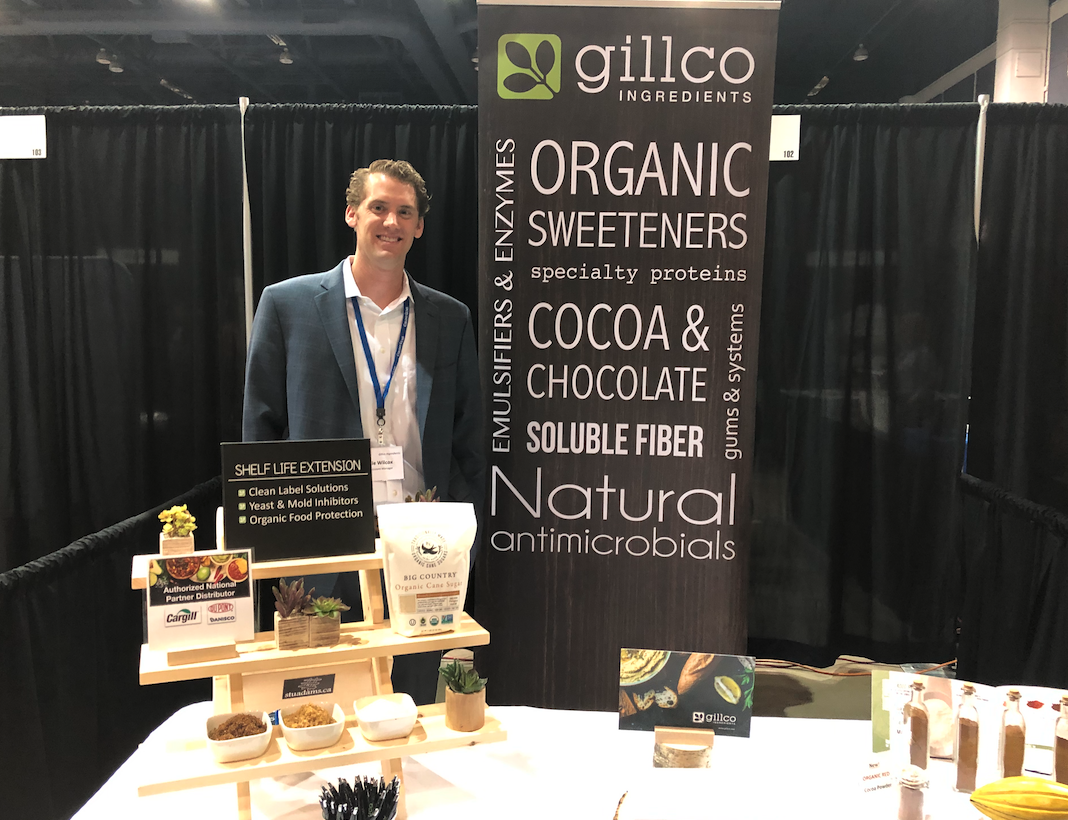 What does your new position at Gillco Ingredients entail and how long have you been at the company?
As the National Account Manager I will focus on strengthening relationships and creating new opportunities with the larger Food & Beverage / Sports Nutrition companies in the US. I'm starting my 9th year at Gillco Ingredients.
What does a typical day look like for you?
There is no shortage of email work as well as technical follow up, and I spend a lot of time assisting current customers with new projects. I strive to hit the phones as much as possible and I really enjoy the logistics of trip planning. Our Sales Team is held to very high standards as far as activity – When out on the road we aim for five meetings per day and exhibit at almost every Regional IFT Show.
What are some of the challenges for you in this role?
Identifying the correct contacts / decision-makers can be a real hurdle when working with larger companies. One of the hardest things to do is cold call people and get them to agree to an in-person meeting. I love that challenge though, and it's vital to establishing a trusting connection.
Paperwork and Supply Chain are fundamental for success in our industry – While we're out selling our portfolio of "Clean-Label, Organic, and Functional ingredients," our incredible Operations Group tackle these responsibilities daily.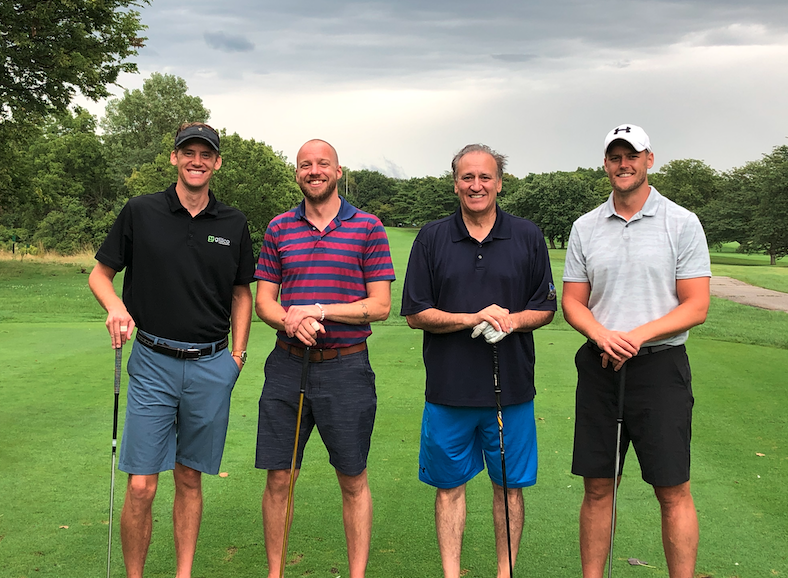 What is the best part of your role/why do you like working at Gillco?
The atmosphere and culture at Gillco are outstanding. We have a real collaborative group and we supply very dynamic ingredients in a space where change is constant.
Also, our leadership is exceptional. It all started with Bill Gillies' (Executive Chairman) vision for a unique wholesale distribution model with customer service and a solutions-oriented approach at the core of every interaction. Mike Montgomery (President), Shelley Becht (VP of Sales & Marketing), and Andy Ruona (COO) have been outstanding in building on this foundation and integral part in my growth. Collectively the people are the best part of Gillco and I feel very fortunate to be part of it all!