We have applications that will improve the shelf life, taste, texture, and quality of your meat products. From antioxidants to fibers and sweeteners, our ingredient solutions are high-quality and designed to give you the most benefits. Whether you are looking for organic and natural, trans-fat free, clean-label, or cost savings on your current supply, we are here to help! 
Contact us now to start your ingredient journey! 
You deserve a superior taste for your meat products, and our organic sweeteners will help you achieve that! Our sweetening solutions include:
Organic Cane Sugar

Organic Coconut Palm Sugar

Organic Dark Brown Sugar

Organic Light Brown Sugar

Organic Molasses (Blackstrap and Lite)
Incorporate Health Benefits
Your products don't have to be unhealthy to be delicious! At Gillco, we offer a wide variety of health enhancers to give your meat products the boost they need, without compromising on taste or texture. You can choose from any of the following options:
Proteins:
Pea

Soy

Sunflower Flour/Protein
Soluble Fibers:
Chicory Root Fiber

Pea Fiber

Polydextrose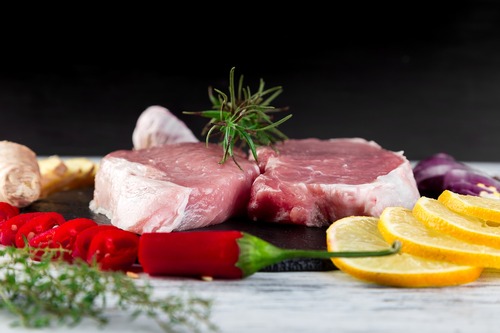 Maintain Freshness &
Extend Shelf Life
Our powerful antioxidant and shelf-life extension systems work to keep your products better for longer. Take your pick of the following shelf-life applications.

Antioxidants:
Acerola

Celery

Chelox - EDTA Replacement

Green Tea

Rosemary

Tocopherol
Antimicrobials:
BioVia®

MicroGARD®

Natamax® - Natamycin

Nisaplin® - Nisin

NovaGARD®

OptiForm®

Purac®

Puracal®

PuraQ®

Purasal®

Verdad®
Improve Texture and Stability
We carry a few ingredients to improve the texture and stability of your meat products. Find the best application for your product now!
Starches:
Corn Starch

Potato Starch

Tapioca Starch

Pea Starch

Blends
Oils & Shortenings:
Canola Oil

Coconut Oil

Sunflower Oil

Palm Kernel Oil

Palm Shortenings
Gums & Stabilizer Systems:
Carrageenan

Citrus Fiber

Guar Gum

Xanthan Gum

Stabilizer Blends
Improve Your Meat Products With Gillco
Our meat solutions and applications are sure to give your products the edge you need in the market! At Gillco, we are committed to providing you with healthy, sustainable applications to noticeably improve the taste, texture, shelf life, and health of your products. If you're ready to join the great-food movement, request a sample now!