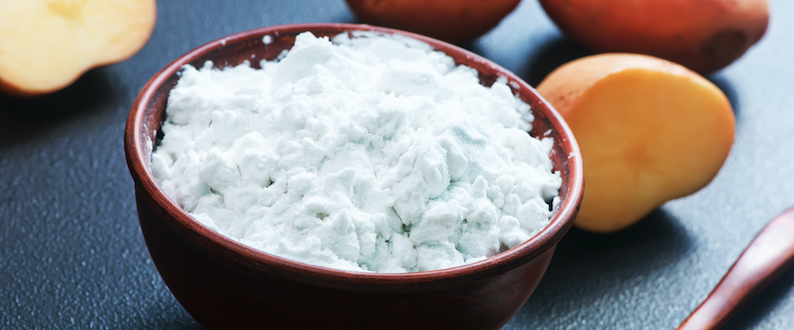 I don't know about you, but before working in the food and beverage industry, I wasn't sure the role that starch played in the products I was consuming. I knew potatoes were a starchy vegetable, but that's about it. Come to find out, starch can come from a range of raw materials and has substantial benefits across a wide spectrum of products.
And now, in today's ever-changing and conscious food and beverage industry, label-friendly starch options are innovative and available. In this post we'll talk about what starch can do for your product and what label-friendly starch options we source.
HOW DOES STARCH AFFECT FOOD?
Starch is a wonder-ingredient….it can do A LOT to benefit food and beverage products. Check out the range of functions based on the application:
Beverages – Emulsification
Ready-to-Eat – Stability
Confections – Gelling
Bakery Fillings – Stability and Appearance
Batters & Breadings – Adhesion and Texture
Snacks – Structure and Texture
Dairy – Thickening and Stability
Baked Goods – Texture and Shelf-Life
WHAT MAKES A STARCH CLEAN LABEL?


As stated in an article from Nutritional Outlook, "clean" ingredient labels continue to increase in desirability and demand – 65% of consumers in the Americas consider natural products as 'better' and 47% are actively looking for natural products when shopping for food and beverages.
When it comes to starch, there are modified and native options to choose from. Modified starches are adjusted to enhance their performance across different applications while native starches are left in their pure form, thus being the clean label option of the two.
To keep up with the demand in the industry, Gillco offers Cargill's diverse selection of label-friendly, nature-derived texturizers named SimPure™. Their portfolio coupled with their integrated formulation and regulatory expertise enables product development with friendlier labels while maintaining quality, functionality, and cost competitiveness. The SimPure™ portfolio currently includes waxy corn, potato and tapioca-based starches.
WAXY CORN-BASED STARCH OFFERINGS


Waxy corn-based starches are ideal for culinary/convenience and dairy applications, offering moderate to high process stability.
SimPure 99400
This starch creates rich texture in culinary/convenience soups, sauces, dairy desserts and ready meals. SimPure™ 99400 is a label-friendly, cook-up waxy corn starch that offers consistent performance, comparable to modified starches, with little to no reformulation. Ideal for mild to moderate processing conditions and both neutral and acid applications. The starch composition of SimPure™ enables simple starch labeling. Applications include culinary/convenience soups, sauces and gravies (chilled and ambient), dairy desserts (including custards and puddings)and mild-processed ready meals (ambient, chilled and frozen).
SimPure 99405
This starch helps create a satisfying, label-friendly texture in culinary/convenience applications, dairy desserts and fruit preps. SimPure™ 99405 is a cook-up waxy corn starch that delivers label-friendly performance in products that undergo more intense heating and shear, such as homogenization, UHT or retort processing. It's easy to use, replacing modified starches with little to no reformulation. Offers consistent functional performance, and SimPure™ enables simple starch labeling. Applications include culinary/convenience soups, sauces and gravies (chilled and ambient), dairy yogurt-style desserts and dairy desserts including custards.
POTATO/TAPIOCA-BASED STARCH OFFERINGS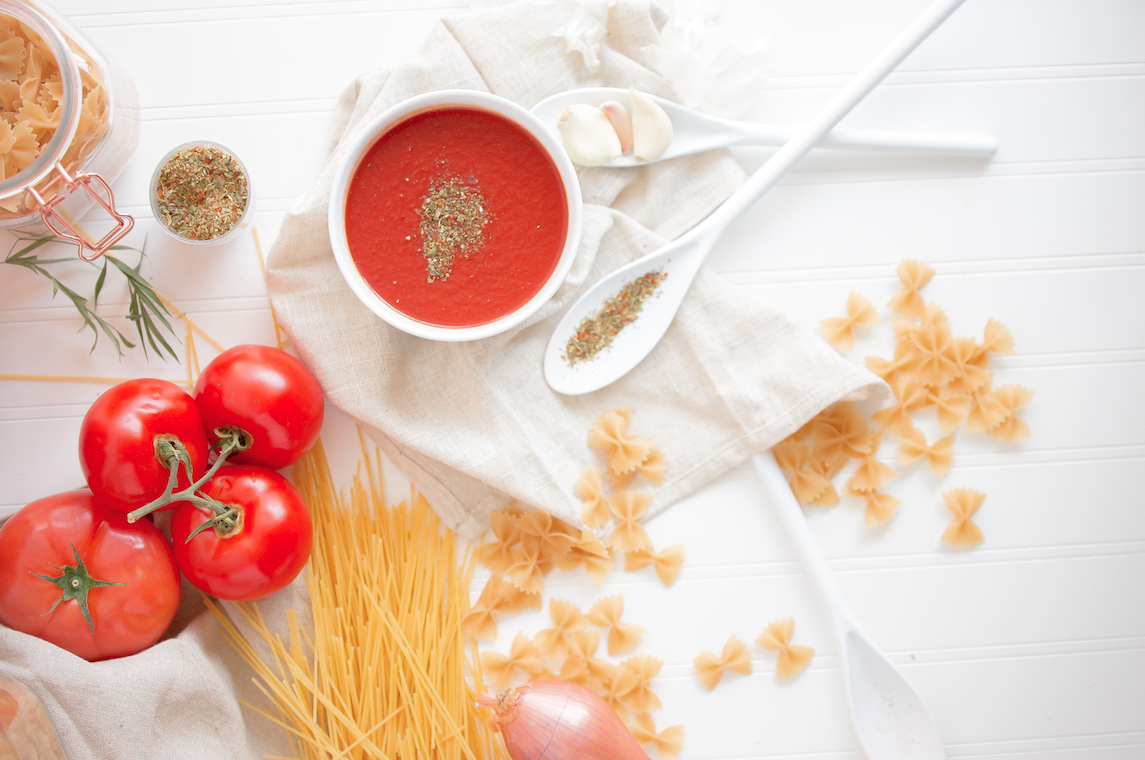 Potato and Tapioca-based starch solutions work for a range of applications and mild to moderate processing conditions.
SimPure 99500
This starch helps create succulent texture for meats/meat substitutes, culinary soups and sauces and can also be used as an egg replacement in bakery applications. SimPure™ 99500 is a label-friendly cook-up potato starch that provides high viscosity and excellent water binding in low-temperature, low-shear processing. A neutral flavor profile and rich mouthfeel make SimPure™ 99500 well-suited for meat and meat analog applications, culinary soups and sauces.
SimPure™ 99530
This starch offers exceptional dispersion and blending in dry mixes. SimPure™ 99530 is a potato-based, cook-up starch that offers exceptional dispersibility, strong water-binding and high viscosity in mild processing. Due to its high viscosity, it acts as a good backbone to add structure to your system. It delivers smooth texture to neutral pH, low-shear heated applications such as dry-mix soups and sauces and dehydrated dairy pudding mixes.
SimPure™ 99560 (Potato & Tapioca)
This starch was created for culinary and convenience frozen foods. SimPure™ 99560 was developed to address the need for stability through freeze/heat cycles common to convenience foods. This customized starch system can replace modified starches in frozen-ready meals without compromising taste, texture or appearance.
SimPure™ 99570 & 99571
This starch was created for instant binding for cold-prepared soups/sauces. SimPure™ 99570 & 99571 are label-friendly instant starches designed for use in mild processing, such as cold-prepared food systems. Both offer instant water binding for up-front viscosity and appealing texture upon adding water. SimPure™ 99570 features fine particulates for smooth texture; coarse particles in SimPure™ 99571 lend a pulpy texture that's ideal for tomato-based sauces. A rich mouthfeel and neutral, non-starchy flavor profile enhance eating enjoyment.
TO SUM IT ALL UP


Consumers want simpler labels and familiar ingredients. The expanding SimPure™ portfolio balances label-friendly appeal with functional performance.
PLANT-BASED
SimPure™ starches leverage the unique properties of various botanical sources, including potato, tapioca and/or corn.
LABEL-FRIENDLY
SimPure™ is simply labeled as "starch" or as the plant source + starch (depending on local requirements).
APPLICATIONS:
Culinary/Convenience
• SimPure™ 99400 – Moderate-processed frozen-ready meals
• SimPure™ 99405 – Ambient/chilled soups, sauces & gravies
• SimPure™ 99500 – Stable-set textures
• SimPure™ 99530 – Ready-to-heat dry mixes
• SimPure™ 99560 – Mild-processed frozen-ready meals
Dairy
• SimPure™ 99400 – Custards, puddings, Dutch vla
Meats/Meat Substitutes
• SimPure™ 99500 – Formed meats & meat substitutes
• SimPureTM 99560 – Slow-cooked meats
We hope you learned something about our label-friendly starch offerings! If you have any questions, please reach out to one of our Product Specialists. We're happy to help.