Have you ever met a caramel dessert you didn't like? We know we haven't! At Gillco, we've been lucky enough to taste test the caramel that we source to our customers and we've found some of our favorite recipes along the way.
WHY MERCKENS AND PETER'S?
Merckens and Peter's are two brands of chocolate and caramel that we recommend and source to food companies that we work with. We feel strongly that their products are the best of the best.
For the better part of a century, candy makers who care have counted on Merckens for ingredients of the highest purity, quality and flavor. In keeping with that tradition, Merckens Caramel delivers a consistent and distinctive taste, texture and mouthfeel, helping generations of confectioners to build legacies of their own.
Peter's caramel is the cream of caramel for candy makers and for all who appreciate confectionery excellence and culinary artisanship. In any form, Peter's Caramel is renowned for its exemplary texture and rich buttery taste with a touch of toasted sweetness for balance.
OUR FAVORITE RECIPES
We hope you find inspiration in some of our favorite caramel recipes! Follow the instructions or add your own spin – either way, you won't be disappointed.
1. CARAMEL BRUNCH WAFFLES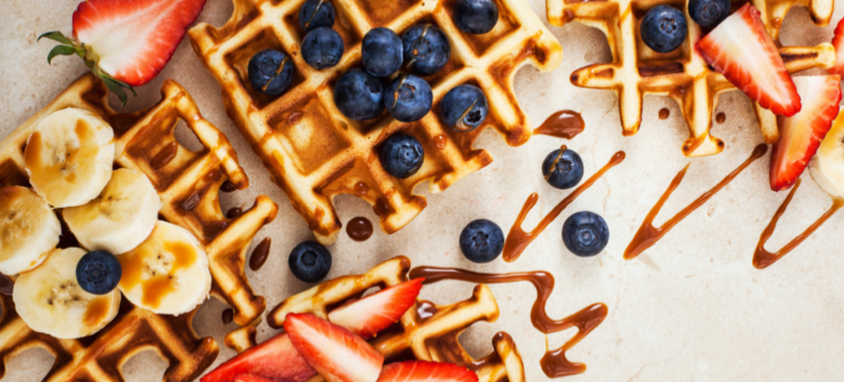 Ingredients
32 oz Buttermilk Baking Mix
¾ qts Whole Milk
3 Eggs, large
3 oz Butter, melted
3 oz Peter's Liquid Caramel
Bananas, Blueberries or Other Fruit
Directions
-In mixer bowl, combine baking mix, milk, eggs and butter.
-Mix on medium speed 1–2 min.
-In preheated waffle iron, ladle approximately 4 oz batter for each waffle.
-Cook according to waffle iron directions. Gently remove.
-Chop fruit and add as desired as topping.
-Melt caramel and drizzle over waffles. Serve warm.
-Yield: Approximately 20 Waffles
2. DOUBLE PEANUT CARAMEL CLUSTERS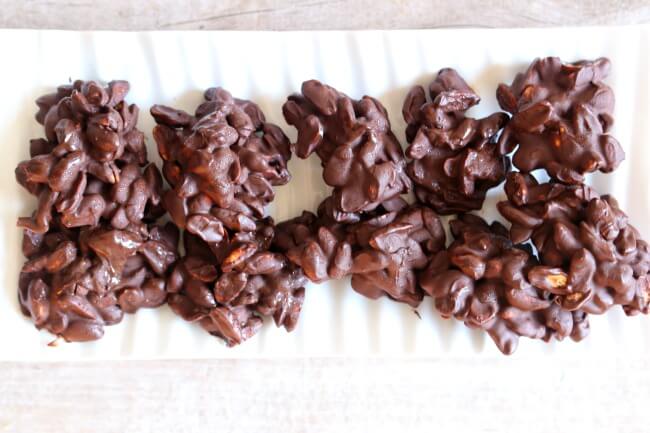 Ingredients
200 g Salted Peanuts
75 g Peter's Peanut Butter Icecap Chips
50 g Creamy Peanut Butter
150 g Peter's Caramel Loaf
150 g Milk Chocolate for Enrobing
Directions
-Spread peanuts evenly on a full-size baking sheet.
-Melt caramel and deposit directly onto peanuts in 1-inch size dollops.
-Allow caramel to cool to room temperature.
-Heat chips until completely melted (approximately 95°F).
-Blend in peanut butter and allow to cool to approximately 85°F.
-Deposit peanut butter mixture directly onto caramel in 1-inch size dollops.
-Allow to solidify and enrobe in milk chocolate.
-Yield: Approximately 50 Clusters
3. CARAMEL APPLES


Ingredients
14 oz Merckens Caramel Loaf
4 – 5 Medium-Sized Apples
Directions
-Wash apples in warm water to remove any wax. Dry thoroughly.
-Allow apples to get to room temperature (68°- 70°F)
-Place caramel in microwave-safe bowl. Cook on high for 1 minute. Stir.
-Cook on 50% power for 1 minute. Stir again.
-Repeat at 50% until thoroughly melted, being careful to avoid scorching. Temperature of caramel should reach 180°-190°F for full melt.
-Maintain caramel in the 160°-180° range, stirring sparingly to minimize air bubbles.
-Insert stick into stem of apple being careful not to pierce through the bottom.
-Completely coat the apple with caramel, including pierce point, to obtain maximum shelf life. Allow excess to drip back into bowl.
-Once you have coated the apple, scrape the excess off the bottom. Flip the apple upside down for a moment to help cool.
-Place apple, stick up, on parchment paper.
4. MALT CARAMEL CLOUDS


Ingredients
2.5 lbs Merckens Caramel Loaf
0.75 lbs Malted Milk Powder
0.5 lbs 93° Non-Lauric Hard Fat (Shortening)
0.5 lbs Milk or Dark Chocolate For Enrobing
Directions
-Melt Merckens Caramel Loaf and spread to a 3/8"-thick layer.
-Beat fat in mixer until fluffy.
-Gradually add malted milk powder and beat until consistent.
-Spread a 3/8" thick layer of the mixture on top of the caramel.
-Cut into 3⁄4" x 1 3⁄4" pieces and enrobe with chocolate.
-Decorate as desired.
-Yield: Approximately 85 Pieces
5. CARAMEL CRISPY BARS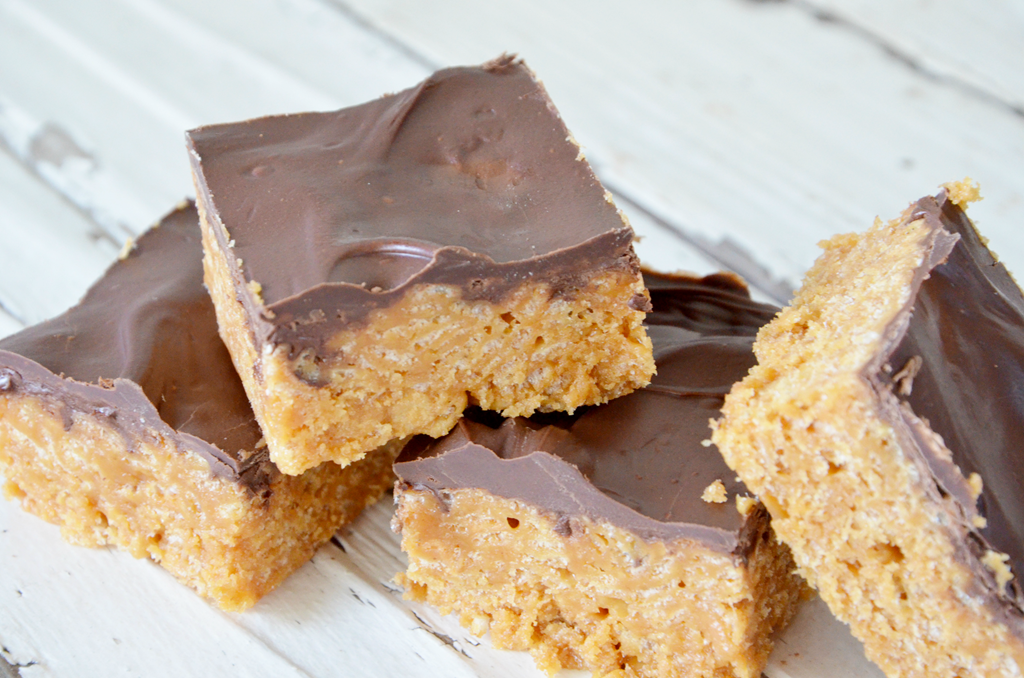 Ingredients
2 lbs Peter's Caramel Loaf
6 oz Crisped Rice Cereal
0.5 lbs Peter's Chocolate or Peter's® Icecap® Confectionery Coating
Directions
-Melt caramel completely (7-10 minutes) and remove from heat. Do not exceed 180°F.
-Add cereal slowly until saturated.
-Pour mixture into a lined bun pan, and smooth out.
-Refrigerate 15-20 minutes to set caramel.
-Spoon tempered chocolate (or melt confectionery coating to 110°F), over cooled mixture; spread evenly.
-Refrigerate 3-5 minutes. Cut into 1" x 3" bars.
-Yield: Approximately 60 Bars
Any questions about the chocolate or caramel that we source? We're happy to help. Reach out to a product specialist today.