Food and beverage companies nationwide are making a big effort to decrease sugar content in their product lines. Research shows one of the main reasons consumers are decreasing their sugar intake is to avoid negative effects on their health. This doesn't, however, mean consumers are avoiding sweet treats all together. They still want to indulge but want to make the more health-conscious choice when doing so.
With this reduced-sugar trend in full force, the implementation of sugar substitutes is growing. At Gillco, we've got functional sweetener options that help create fantastic zero sugar or reduced sugar applications.
1. Stevia
Stevia is a sugar substitute that is derived from the leaves of the stevia rebaudiana. Stevia is about 200-300x the sweetness of regular table sugar. Because of the intense sweetness, usage rate is typically very low.
Stevia = a green plant that can be harvested to create a zero-calorie sweetener
Steviol glycosides = components of the leaf from the stevia plant
Reb A = one of the most purified components of the steviol glycosides leaf
(*Fun fact: 88% of the leaf is not used during the process of extracting stevia)
Gillco's Offerings:
Truvia – Stevia RA80 & Stevia RA95 – 30% sugar reduction
ViaTech – organic compliant, Non-GMO Project Verified – 50% sugar reduction
EverSweet – created through fermentation of Reb D & Reb M – 70-100% sugar reduction
*Manufactured by Cargill
2. Erythritol
Erythritol is the only all-natural, non-caloric alternative to sugar. It is Non-GMO project verified and similarly to sugar, it is made from a natural source. Erythritol is currently used as a bulk sweetener in reduced calorie foods. It is also known as a polyol or sugar alcohol, and is a white crystalline powder that is odorless, with a clean sweet taste similar to sucrose.
Erythritol is about 70% the sweetness of sugar. We work with lots of companies that blend erythritol and stevia to achieve a 1-to-1 sweetness of sugar.
Gillco's Offerings:
Standard Granular & Fine Powder options available
*Manufactured by Cargill
3. Xylitol
Xylitol is a polyol that looks and tastes like sugar but has half the calories. Our Xylitol is US-based and comes from Birchwood trees. Xylitol is as sweet as sucrose, has no after-taste, and is safe for diabetics. Some of the benefits include sweetening, dental, bulking and cooling.
*Manufactured by DuPont
4. Organic Tapioca Syrup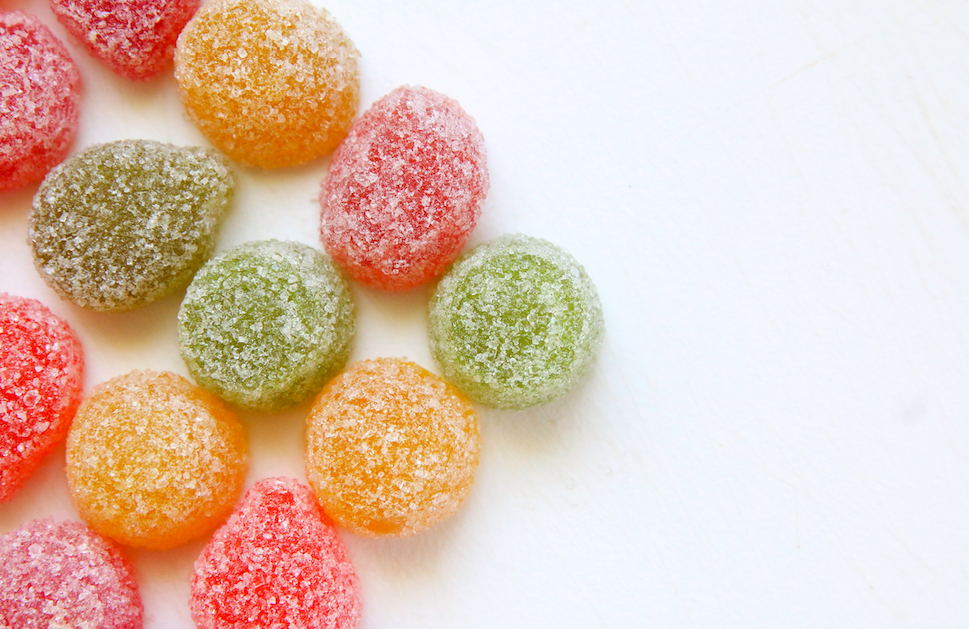 Organic Tapioca Syrup is a great, label-friendly alternative to sweeten your product. This ingredient adds moisture, sweetness and is a 1:1 replacement of corn syrup. It also serves as a binder for applications like snack bars and clusters without the stickiness. Our Organic Tapioca Syrup is Certified Organic and Non-GMO.
*Manufactured by Cargill
5. Isomalt
Isomalt is a hygroscopic, non-GM sugar alcohol that is derived from the natural sugar found in beets. Isomalt is sugar-free and low-calorie but has a similar sweetness to real sugar.
Applications include medicated confection (candies and lozenges), sugar free chewing gum, tablets and capsules, coating of tablets, sachets, suspensions, frosting and icing.
Gillco's Offerings:
Standard Granular & Fine Powder options available
*Manufactured by Cargill
Reach out to Gillco today to learn about our functional sweeteners for your reduced sugar application!