Big Country Foods, a supplier of organic and minimally processed ingredients, is proud to announce the launch of their new website, www.bigcountryfoods.com. In a very unique approach to website design, the Big Country team focused on exploring the stories behind the ingredients and the sustainable nature of how they are grown and processed.
"We believe in the resurgence of artisan farming and manufacturing. Respect for the land and the people who strive to make a living working the land are of utmost importance to us. In addition, we seek out mills that employ only traditional methods of minimal processing. This ensures that our ingredients maintain their natural flavors and health benefits." said Bill Gillies, Founder of Big Country Foods. "We want people to change the way they think about their ingredients."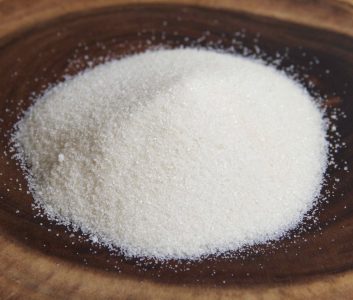 Since 2013, Big Country has marketed their organic sugars, cocoas, and chocolates to large natural foods manufacturers. The response from customers to the quality, flavor and brand has been so overwhelming that in 2018 the company decided to bring their ingredients directly to the consumer. Their products are now available in smaller retail packaging.
For wholesale distribution, Big Country Foods exclusively partners with Southern California based distributor Gillco Ingredients. Gillco is strategically positioned with a dozen warehouses nationwide.
About Big Country Foods
In 2013, Big Country Foods (@bigcountryfood) was founded as an Organic Cane Sugar manufacturer with one mission: simple ingredients as originally intended. Building upon tradition and incorporating modern technology, Big Country Foods continues to evolve to meet and exceed the expectations of consumers ever-changing needs. Explore the mill at http://bigcountryfoods.com/the-mill/.
About Gillco
Southern California based Gillco (@gillcoingredients) has redefined the concept of wholesale ingredient distribution. They have partnered with some of the most reputable and innovative ingredient manufacturers in the world to put together an incredible line of label-friendly, sustainable and organic food solutions.
Gillco is strategically positioned with a dozen warehouses nationwide to offer our solutions-oriented ingredients quickly and without large minimum orders. Their extensive portfolio includes: clean-label antimicrobials, antioxidants, cocoa and chocolate, edible oils, emulsifiers, enzymes, fibers, gums, proteins, organic and low-calorie sweeteners and starches.
With 36 years of ingredient distribution, Gillco prides themselves on extraordinary service, dedicated technical sales team and setting the gold standard for high quality ingredients. For more information, visit www.gillco.com.