There's nothing better than a refreshing cocktail in the summer heat, are we right? Fruit, bubbles and a hint of sweetness can make the summer sun that much more enjoyable. One of our favorite ingredients we use to sweeten up our drinks is Big Country Foods Organic Cane Sugar.
This organic cane sugar is made responsibly from 100% certified organic sugarcane crop in South America. The cane is harvested, cut by farmers, and taken to the mill where the juice is extracted and crystallized. Since it is far less processed than traditional sugars, it retains its natural flavor and blonde color. Big Country Foods organic cane sugar is processed without the use of bone char, making the product 100% vegan.
Mint Mojito


Ingredients
• 3 mint leaves
• 2 ounces white rum
• 3/4 ounce fresh lime juice
• 1/2 ounce simple syrup (use Big Country Organic Cane Sugar!)
• Club soda, to top
• Garnish: mint sprig
• Garnish: lime wheel
Instructions
1. Lightly muddle the mint in a shaker.
2. Add the rum, lime juice, simple syrup and ice and give it a brief shake.
3. Strain into a highball glass over fresh ice.
4. Top with the club soda.
5. Garnish with a mint sprig and lime wheel.
Blueberry Lavender Vodka Spritzer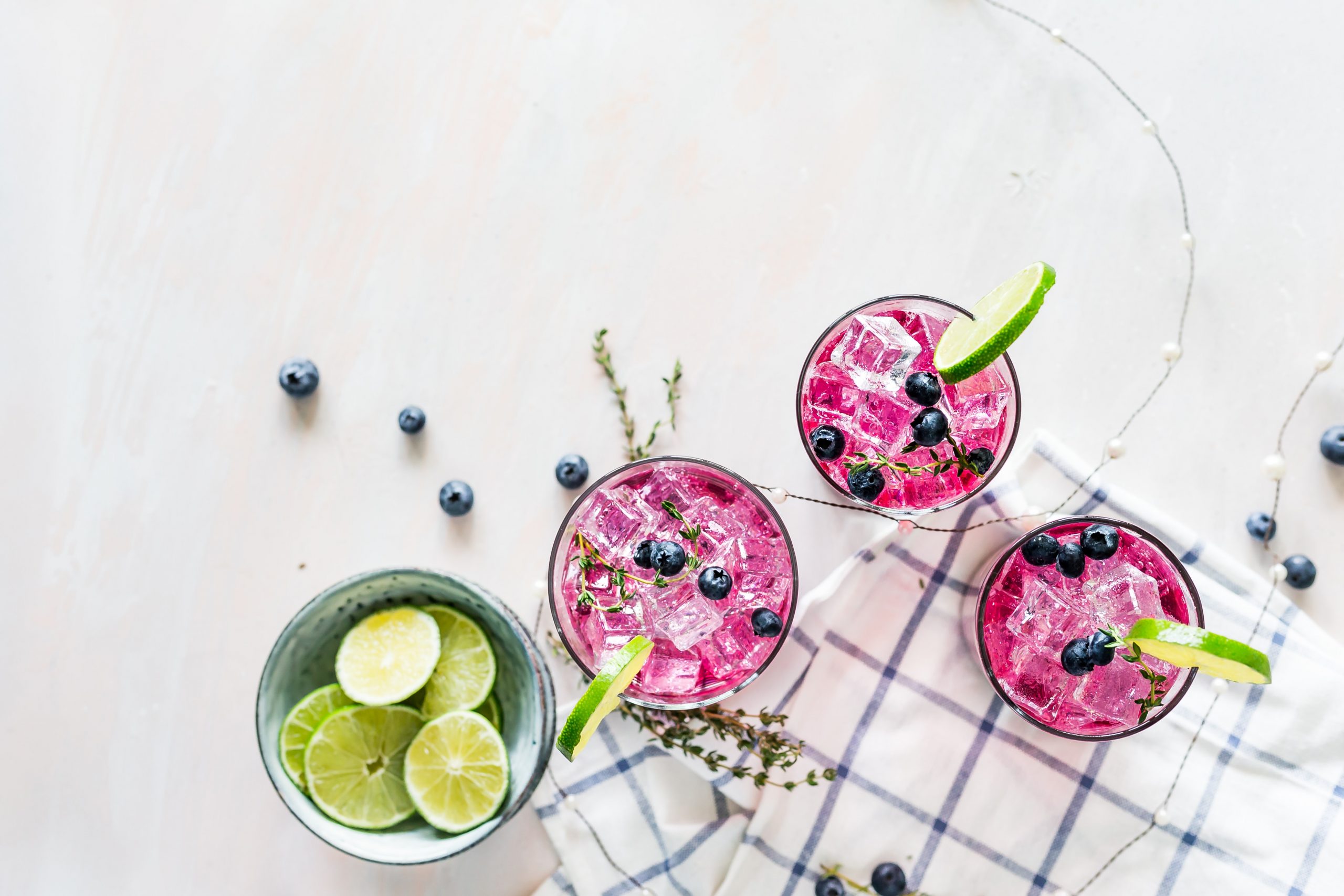 Ingredients
For the Blueberry Lavender Simple Syrup:
• 1 cup water
• 1 cup sugar (use Big Country Organic Cane Sugar!)
• 1 cup blueberries (fresh or frozen)
• 4 sprigs lavender
For the Blueberry Lavender Vodka Spritzer:
• 1 cup blueberries (frozen or fresh)
• 2 cups vodka
• 4 ounces lime juice (fresh)
• Club soda
• Garnish: fresh sprigs lavender
Instructions
1. Gather the ingredients.
2. Combine the water, sugar, and blueberries in a saucepan and bring to a boil over medium-high heat. Stir well to dissolve the sugar.
3. Reduce the heat to a low simmer and add the lavender sprigs. Let simmer for about 10 minutes.
4. Strain and pour into a jar, as you pour, use a masher to squeeze all the remaining juice from the berries.
5. In a glass pitcher combine vodka, 3/4 cup of the blueberry lavender simple syrup, lime juice and club soda.
6. Add ice and a healthy handful of frozen or fresh blueberries.
7. When you're ready to pour you can garnish with some more blueberries and a sprig of lavender.
Ginger Peach Soda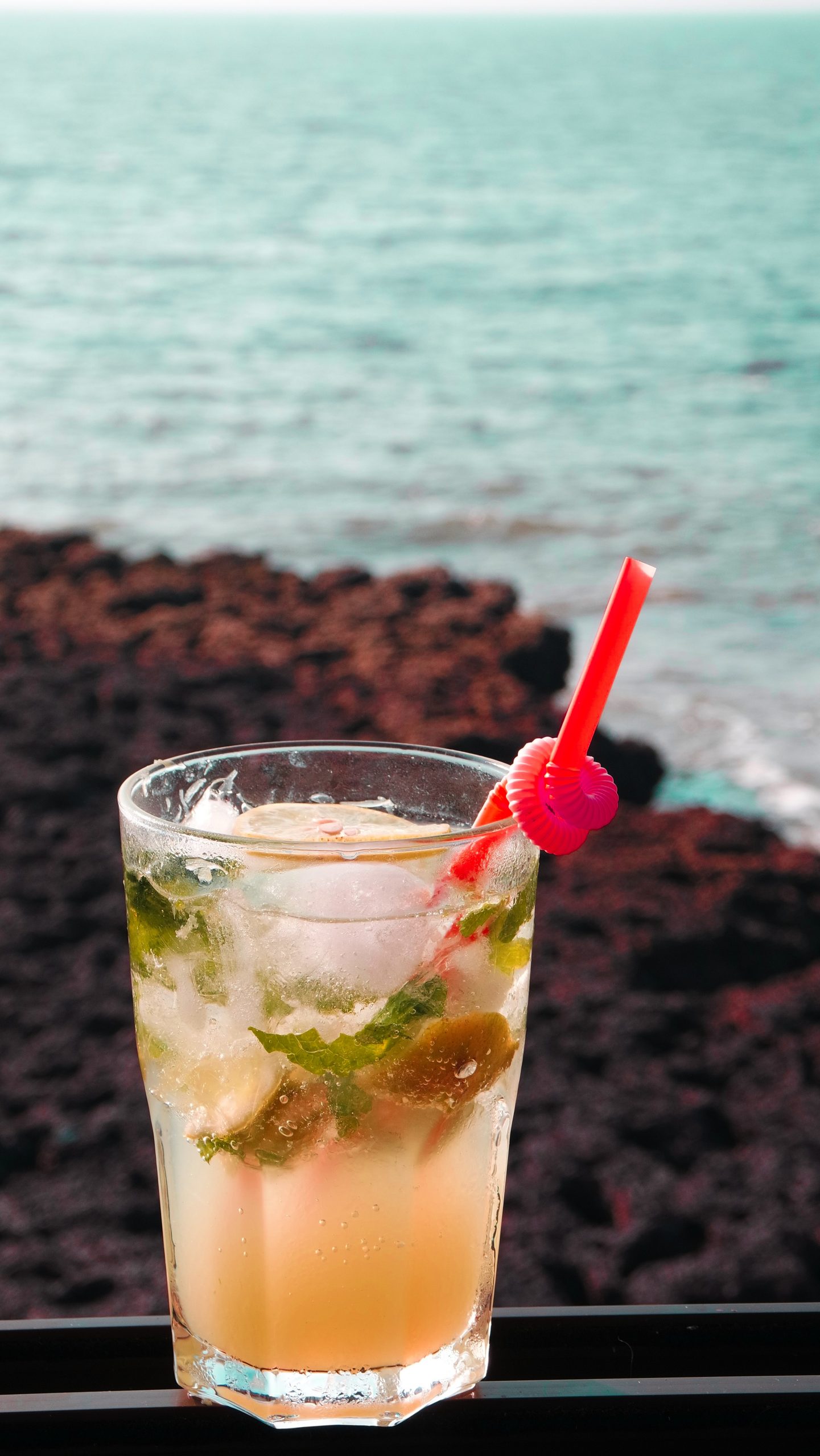 Ingredients
• 1 c. sugar (use Big Country Organic Cane Sugar!)
• 2 tbsp. minced fresh ginger
• 2 very ripe peaches
• 2 liter Seltzer
• 16 fresh mint leaves
Instructions
1. In a medium saucepan over medium-low heat, bring 1 cup water, sugar, and ginger to a gentle simmer, stirring to dissolve sugar. Remove simple syrup from heat, cover, and steep for about 30 minutes.
2. Over a medium bowl, pour syrup through a fine-mesh sieve, pressing minced ginger against sieve with the back of a spoon to extract flavor. Discard ginger. Cover bowl with plastic wrap, and refrigerate until well chilled.
3. Evenly distribute peach slices among 8 tall glasses. For each glass, lightly press peaches with the back of a wooden spoon to release their juice. Pour about 2 tablespoons chilled syrup over peaches. (Store remaining syrup in refrigerator for up to 2 weeks.) Add ice cubes; then top with seltzer. Stir to distribute syrup, peach juice, and seltzer evenly. Garnish with 2 mint leaves.